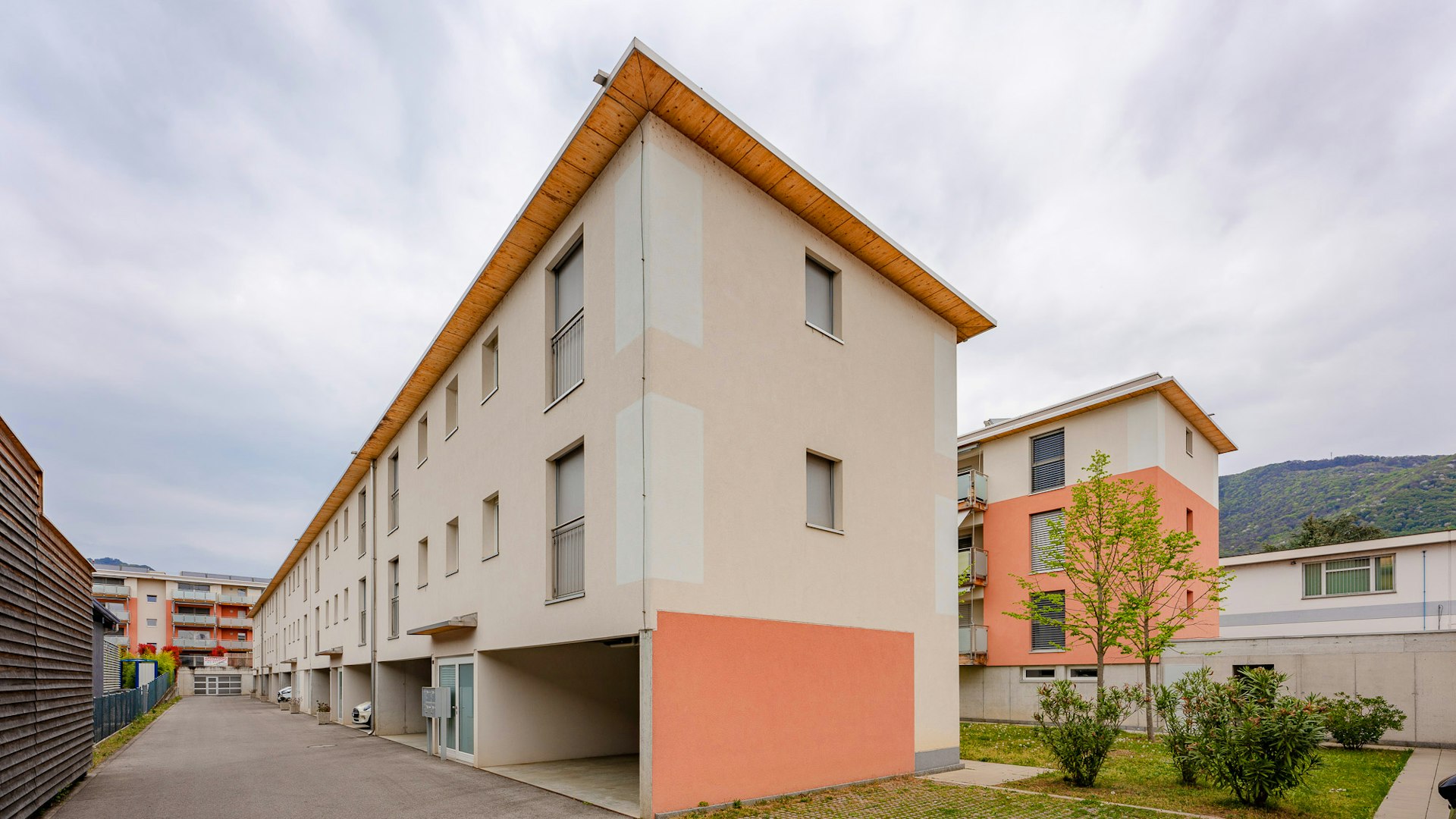 MYSTAY MENDRISIO «PREMIUM»
ADRESSE:
VIA FLORA RUCHAT-RONCATI, CH-6850 MENDRISIO
You'll feel right at home in the stylishly furnished and fully equipped 1 ½ room studios: The apartments with their elegant wood-look floor are bright and inviting thanks to their large windows. Every apartment has a small, but delightful balcony where you can enjoy your leisure time, not to mention balmy Tecino evenings. We didn't leave any of the furnishings and fixtures needed for everyday life out: A comfortable bed, a convenient kitchen with a microwave, coffee maker, dining table and chairs, wardrobe, desk, lamps, TV and even the most essential kitchen and household utensils. By the way: If you'd like to bring along your own furniture, some of the MyStay premium apartments can also be rented unfurnished and more affordably.
The MyStay Comfort features a lounge, an outdoor space with a barbecue area, a fitness room and a closed off relaxation room, which you can use at any time as a MyStay Premium tenant.
Dwelling and living without compromise – that's what MyStay Apartments are all about.
As a tenant in MyStay apartments, you have access to all common areas at all three locations. They include, among other things, a lounge, a fitness room, various outdoor spaces with barbecue areas and much more. This all-in-one package also includes free internet access! What more do you want?

Here is a detailed description of what you will find:

MyStay «Premium»
Access to MyStay Comfort (badge system)
MyStay «Comfort»
Lounge and relaxation room
MyStay «Country»
Patio with Pergola and idyllic sitting area
Access to MyStay Comfort (badge system)
PARKING:
Outdoor parking area CHF 50.00 per month
Indoor parking spots CHF 100.00 per month

CHECK-IN:
Do you like MyStay? Would you prefer to move in right away? In the APARTMENTFINDER, select your preferred apartment, fill out the registration form under INQUIRY / RESERVATION and send it to us. If you still have questions, check the FAQ or call us. We are happy to assist you.