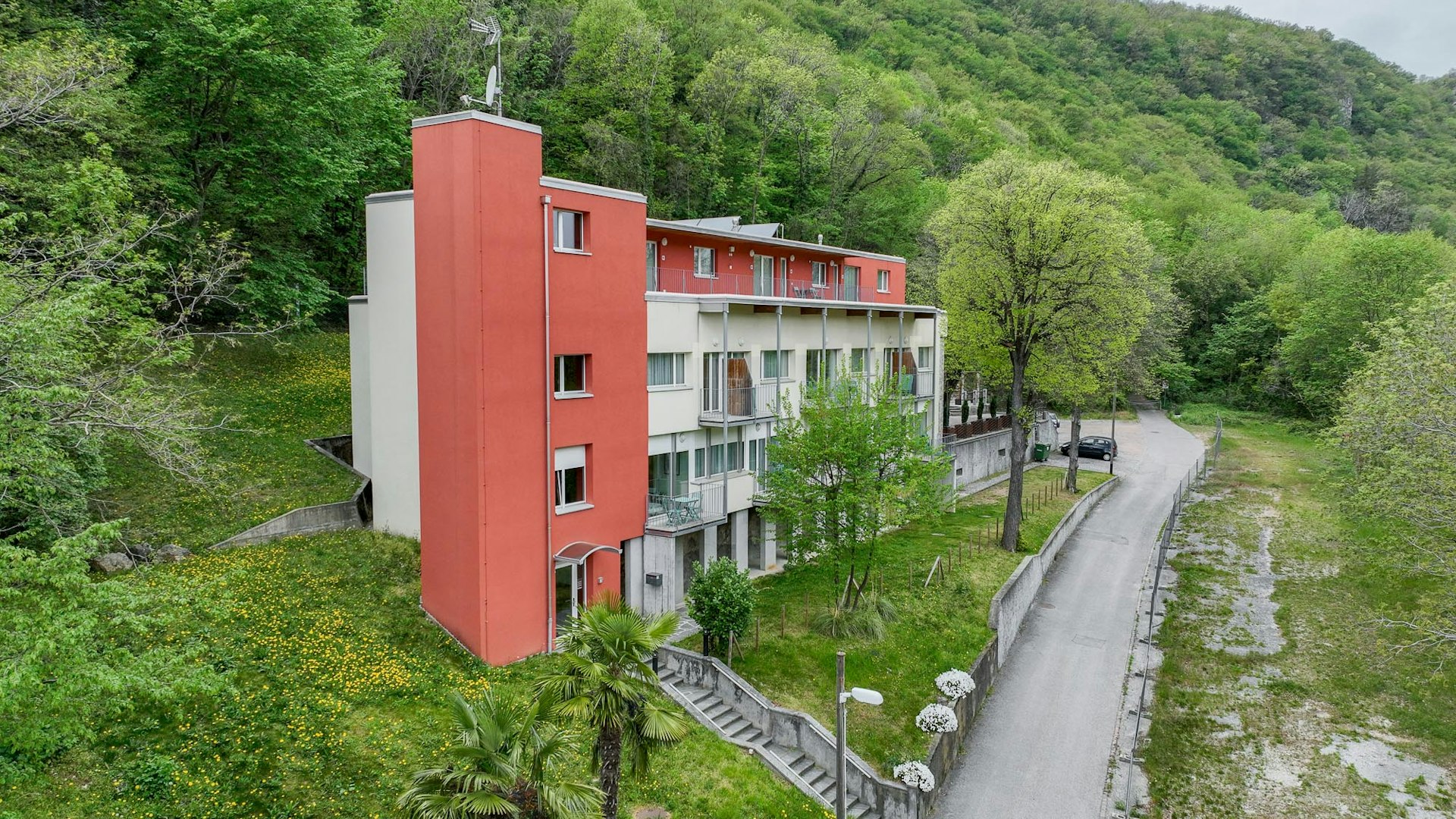 MYSTAY MENDRISIO «COUNTRY»
ADRESSE:
VILLA RANCATE, CH-6850 MENDRISIO
Plenty of green outside in front of the windows. Inside the charming studies, you'll find bright furniture that make the MyStay country apartments delightfully cosy. If you like living in a peaceful, natural surroundings, then this is the place for you. In addition to three different individual apartments, there are also beautiful apartments for shared accommodation – all of which are stylishly furnished and fully equipped: You can look forward to a cosy bed, a small yet delightful kitchen, dining table, desk, bathroom with a shower and, in some cases, even your own balcony. All that plus everything you need for everyday life and a TV. Delightful household accessories make your new home in MyStay Country a permanent pad where you'll feel right at home the moment you walk in the door. An outdoor space with a pergola and barbecue area is available for social get-togethers, but is also perfect for a yoga session.
The MyStay Comfort features a lounge, an outdoor space with a barbecue area, a fitness room and a closed-off relaxation room, which you can use any time you like as a MyStay Country tenant.
DISCOVER THE ROOM TYPES
COMMUNITY ROOMS (Location «Comfort»)
Dwelling and living without compromise – that's what MyStay Apartments are all about.
As a tenant in MyStay apartments, you have access to all common areas at all three locations. They include, among other things, a lounge, a fitness room, various outdoor spaces with barbecue areas and much more. This all-in-one package also includes free internet access! What more do you want?

Here is a detailed description of what you will find:
MyStay «Premium»
Access to MyStay Comfort (badge system)
MyStay «Comfort»
Lounge and relaxation room
MyStay «Country»
Patio with Pergola and idyllic sitting area
Access to MyStay Comfort (badge system)
PARKING:
Outdoor parking area CHF 50.00 per month
Indoor parking spots CHF 100.00 per month

CHECK-IN:
Do you like MyStay? Would you prefer to move in right away? In the APARTMENTFINDER, select your preferred apartment, fill out the registration form under INQUIRY / RESERVATION and send it to us. If you still have questions, check the FAQ or call us. We are happy to assist you.